I read a blog that does Thankful Thursdays and I decided to link up! Ya'll know how much I love a great link-up!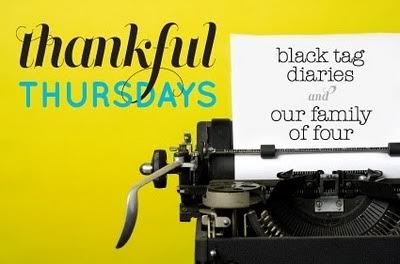 I'm thankful for:
1. My family. I'm thankful for my husband and the support he gives me daily. I'm especially thankful for my daughter. There were a couple of years that I honestly didn't think we would be able to have children at all. I am eternally thankful for Chloe Jo.
2. I'm thankful that I grew up in a Christian family and that we lead a Christ-filled life. Without Him, we are nothing.
3. I'm thankful for the church here. They really try to take care of us!
4. I'm thankful for being able to live in this country. I know it's not perfect here, but we have homes and food on our tables. That is more than most people in some countries.